SOL LS.12 Genetics
LS.12 The student will investigate and understand that organisms reproduce and transmit genetic information to new generations. Key concepts include
the structure and role of DNA
the function of genes and chromosomes
genotypes and phenotypes
characteristics that can and cannot be inherited
genetic engineering and its applications
historical contributions and significance of discoveries related to genetics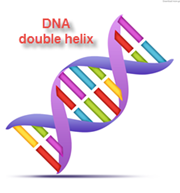 DNA

DNA is a double helix molecule.
DNA is a molecule that includes different components — sugars, nitrogenous bases, and phosphates. The arrangement of the nitrogenous bases within the double helix forms a chemical code.
Chromosomes are strands of tightly wound DNA. Genes are sections of a chromosome that carry the code for a particular trait. An allele is an alternate form of a gene.
recognize the appearance of DNA as double helix in shape.
explain that DNA contains coded instructions that store and pass on genetic information from one generation to the next.
explain the necessity of DNA replication for the continuity of life.
explain the relationship among genes, chromosomes, and alleles.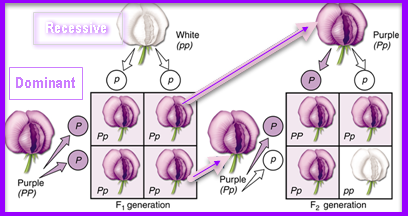 Genetic Inheritance
The basic laws of Mendelian genetics explain the transmission of most traits that can be inherited from generation to generation.
A Punnett square is a model used to predict the possible combinations of inherited factors resulting from single trait crosses.
demonstrate variation within a single genetic trait.
distinguish between dominant and recessive traits.
use Punnett squares to predict the possible combinations of inherited factors resulting from single trait crosses.
Dominant traits mask the expression (phenotype) of recessive traits.
Genotype is the specific combination of dominant and recessive gene forms.
Traits that are expressed through genes can be inherited.
distinguish between genotype and phenotype.
differentiate between characteristics that can be inherited and those that cannot be inherited.
Characteristics that are acquired through environmental influences, such as injuries or practiced skills, cannot be inherited.
In genetic engineering, the genetic code is manipulated to obtain a desired product.
Genetic engineering has numerous practical applications in medicine, agriculture, and biology.


identify aspects of genetic engineering and supply examples of applications. Evaluate the examples for possible controversial aspects.
describe the contributions of Mendel, Franklin, Watson, and Crick to our basic understanding of genetics.