SOL 4.3 -- Electricity
Key concepts:
conductors and insulators;
basic circuits;
static electricity;
the ability of electrical energy to be transformed into light and motion, and to produce heat;
simple electromagnets and magnetism; and
historical contributions in understanding electricity.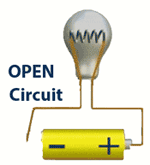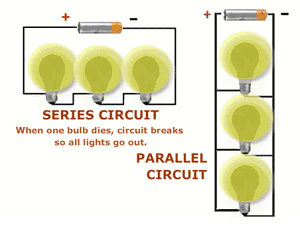 CIRCUITS
A continuous flow of negative charges (electrons) creates an electric current.
The pathway taken by an electric current is a circuit.


Closed circuits allow the movement of electrical energy.
Open circuits prevent the movement of electrical energy.
In a series circuit, there is only one pathway for the current, but in a parallel circuit there are two or more pathways for it.
---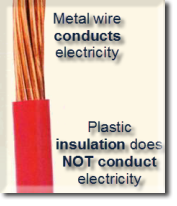 CONDUCTORS AND INSULATORS
Electrical energy moves through materials that are conductors (metals). Insulators (rubber, plastic, wood) do not conduct electricity well.
Among conducting materials, the rate at which energy flows depends on the material's resistance.
---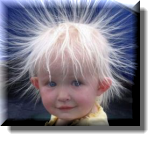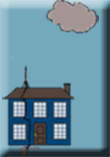 STATIC ELECTRICITY
Rubbing certain materials together creates static electricity.
Lightning is the discharge of static electricity in the atmosphere.
---
ENERGY TRANSFORMATIONS
Electrical to
Mechanical (motion)
Electrical to
Light (radiant)
Electrical to
Thermal (heat)
ENERGY TRANSFORMATIONS
Electrical energy can be transformed into light or motion, and can produce thermal energy.
describe the types of energies (i.e., thermal, radiant, and mechanical) that are transformed by various household appliances (e.g., lamp, toaster, fan).
---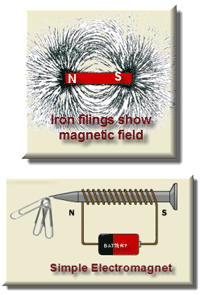 MAGNETIC FIELDS
Certain iron-bearing metals attract other such metals (also nickel and cobalt).
Lines of force extend from the poles of a magnet in an arched pattern defining the area over which magnetic force is exerted.
An electric current creates a magnetic field.
A  moving magnetic field creates an electric current.
A current flowing through a wire creates a magnetic field.
Wrapping a wire around certain iron-bearing metals (iron nail) and creating a closed circuit is an example of a simple electromagnet.
---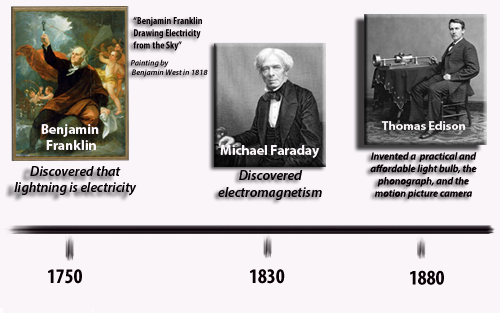 HISTORICAL
CONTRIBUTIONS
Benjamin Franklin, Michael Faraday, and Thomas Edison made important discoveries about electricity.