SOL 4.6 -- Sun, Moon, Earth
The student will investigate and understand that there are relationships among Earth, the moon, and the sun. Key relationships include
the motions of Earth, the moon, and the sun;
the causes for Earth's seasons;
the causes for the four major phases of the moon and the relationship to the tide cycles; and
the relative size, position, age and makeup of Earth, the moon, and the sun.
---
Central Idea: The relationship of the Earth, moon, and sun in the solar system and to each other lead to seasons, tides, and the phases of the moon.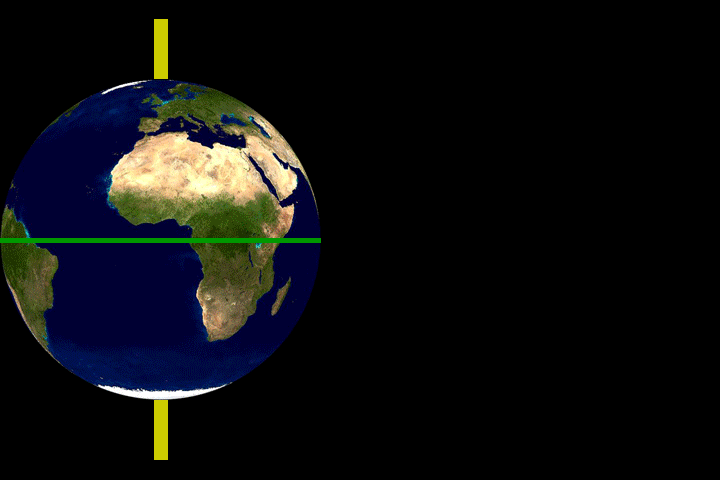 ROTATION, REVOLUTION, TILT
The proximity of the Earth to the sun and moon in our solar system influences Earth systems and enable life to exist on Earth.
The interactions and orientations of the sun, Earth, and moon lead to patterns that are evidenced in seasons, eclipses, and the phases of the moon.
Earth's axial tilt causes the sun's rays to hit the Earth's surface at different angles.

More direct rays are more intense, resulting in higher temperatures at those locations.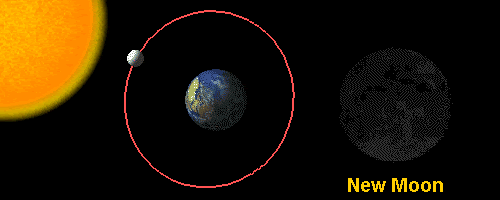 phases of the Moon
The phases of the moon are caused by its position relative to the Earth and the sun.

The phases of the moon are caused by the reflection of sunlight off the moon's surface and include the following phases:
new, first quarter, full, and last (third) quarter .



Gravity from the moon and sun pulls at the oceans causing tides.

The phases of the moon are responsible for the changes in tidal range.

Highest tidal ranges are associated with full and new moons, which are when the Earth, moon and sun are aligned.
The smallest tidal ranges are associated with the first and last quarter, when the earth, sun, and moon are at right angles.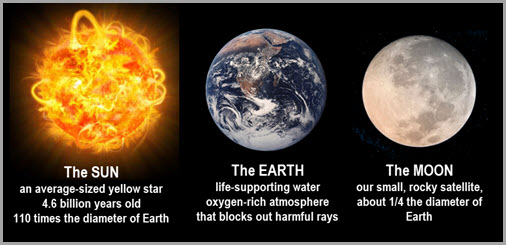 SUN, MOON, EARTH -- SIZE & MAKEUP
The sun is an average-sized yellow star, about 110 times the diameter of Earth.

The sun is approximately 4.6 billion years old.

Our moon is a small, rocky satellite, having about one-quarter the diameter of Earth and one-eightieth its mass.

It has extremes of temperature, and no atmosphere or water to support life

Earth's surface is constantly changing.

Unlike the other three inner planets, it has large amounts of life-supporting water and an oxygen-rich atmosphere.
Earth's protective atmosphere blocks out most of the sun's damaging rays.